Posted: Sat, Nov 26 8:38 AM ET (1338 GMT)
The European Space Agency announced a new class of 17 astronauts Wednesday. The class, the first selected by ESA since 2009, includes five "career" astronauts will will join ESA full time and start training next year, becoming available for future ISS assignments. Eleven are considered "reserve" astronauts who will keep their current jobs but receive some training and be eligible to be called up if needed for future missions. The last member of the class, John McFall, is a "parastronaut" candidate who will participate in a feasibility study to determine if people with physical disabilities can participate in space flights. The new class joins ESA's seven current active astronauts.
Posted: Sat, Nov 26 8:29 AM ET (1329 GMT)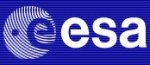 European Space Agency member states have agreed to commit 16.9 billion euros ($17.5 billion) to agency programs over the next three years, ESA leadership announced at a briefing in Paris Wednesday at the end of the two-day ministerial meeting. The figure is short of the roughly 18.5 billion euros ESA sought going into the meeting, but a significant increase over 2019. Members funded agency priorities that included revamping the ExoMars mission for a 2028 launch, starting work on a new series of lunar cargo landers, and extending participation in the International Space Station to 2030. Some programs whose funding fell short of expectations may need to revise their plans in the coming months, the agency's director general said, but no programs were cut entirely.
Astronomers observe active chemistry in an exoplanet
Posted: Sat, Nov 26 8:23 AM ET (1323 GMT)
Astronomers have detected active chemistry in an exoplanet for the first time. In papers published Tuesday, astronomers said James Webb Space Telescope observations of the...
SpaceX launches Eutelsat satellite
Posted: Sat, Nov 26 8:21 AM ET (1321 GMT)
SpaceX launched a communications satellite for Eutelsat Tuesday night. The Falcon 9 lifted off from Cape Canaveral at 9:57 pm EST (0257 GMT) and...
SLS launches uncrewed Orion spacecraft on Artemis 1 mission
Posted: Sat, Nov 19 10:33 AM ET (1533 GMT)
NASA's Orion spacecraft is on its way to the Moon after a successful launch early Wednesday. The Space Launch System lifted off on its...