Posted: Sun, Dec 16 12:38 PM ET (1738 GMT)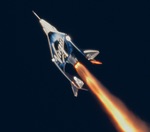 Virgin Galactic's SpaceShipTwo flew to the edge of space for the first time Thursday. The vehicle, named VSS Unity, took off Thursday morning from Mojave Air and Space Port attached to its WhiteKnightTwo carrier aircraft. At 11 a.m. Eastern, SpaceShipTwo separated from WhiteKnightTwo and fired its hybrid rocket motor for 60 seconds. The vehicle reached a peak altitude of nearly 83 kilometers and top speed of Mach 2.9 before gliding back to Mojave. Virgin Galactic declared the flight a success and called it its first space flight, noting that it exceeded the altitude of 50 miles used by U.S. government agencies to award astronaut wings even though it did not reach the 100-kilometer Karman Line. Besides testing the performance of the vehicle, SpaceShipTwo carried for experiments for NASA's Flight Opportunities program.
Posted: Sun, Dec 16 12:36 PM ET (1736 GMT)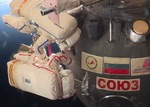 Russian cosmonauts identified the site of a leak on a Soyuz spacecraft during a long and, at times, dramatic spacewalk Tuesday. Oleg Kononenko and Sergey Prokopyev spent 7 hours and 45 minutes outside the station, spending the first few hours moving over to the Soyuz MS-09 spacecraft. Cosmonauts then cut through the insulation surrounding part of the spacecraft's orbital module, including using a knife that scattered flakes of the material all around them. They did find the site of the hole, which caused an air leak briefly in August until cosmonauts patched it with epoxy. The spacewalkers collected materials for analysis back on Earth before wrapping up the EVA. The Soyuz spacecraft will depart the station Dec. 20 to return three crew members to Earth, but the orbital module where the hole is located will be jettisoned before re-entry.
Voyager 2 enters interstellar space
Posted: Sun, Dec 16 12:35 PM ET (1735 GMT)
Voyager 2 has joined its twin spacecraft in interstellar space. NASA announced Monday that the 41-year-old spacecraft passed the heliopause, the boundary between...
China launches Chang'e-4 lunar lander mission
Posted: Sun, Dec 16 12:33 PM ET (1733 GMT)
China launched its latest mission to the moon December 7. The Long March 3B rocket carrying the Chang'e-4 spacecraft lifted off at 1:...
China launches Saudi and other smallsats
Posted: Sun, Dec 16 12:32 PM ET (1732 GMT)
A Chinese rocket launched several small satellites December 7. The Long March 2D rocket lifted off from the Jiuquan Satellite Launch Center at 0412 GMT (...