Posted: Thu, Mar 5 6:26 AM ET (1126 GMT)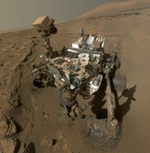 A "transient short circuit" in the Mars rover Curiosity's robotic arm has put operations of the rover on hold while engineers assess the problem, JPL said this week. Curiosity was in the process of transferring samples it collected with instruments on the arm when it experienced the short circuit February 27, triggering fault protection software and halting operations. Engineers are studying the problem to determine exactly where the short circuit took place and how serious the problem is.
Posted: Wed, Mar 4 6:26 AM ET (1126 GMT)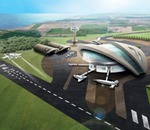 The British government announced Tuesday it has cut two sites from a list of eight potential locations for a commercial spaceport, but at least two of the remaining locations may no longer be interested in hosting launches. The government, in its response to criteria prepared last year by the Civil Aviation Authority that included a shortlist of eight sites, said two of them, RAF Lossiemouth and Kinloss Barracks, would not be considered because of their military uses. A third base, RAF Leuchars, would be limited to temporary use as a spaceport. Of the five remaining sites, the public corporation that owns or operates two of them said it had no plans to submit spaceport proposals for them. The British government has indicated it would like to have at least one commercial spaceport, capable of supporting suborbital spacecraft and air-launch systems that takeoff and land horizontally, in operation by 2018.
Military weather satellite explodes in orbit
Posted: Tue, Mar 3 6:44 AM ET (1144 GMT)
A 20-year-old weather satellite exploded in orbit last month, creating several dozen pieces of debris. Air Force officials confirmed that the Defense Meteorological...
Dawn approaches Ceres
Posted: Tue, Mar 3 6:27 AM ET (1127 GMT)
NASA's Dawn spacecraft is on track to enter orbit around the dwarf planet Ceres at the end of this week, project officials said Monday....
Falcon 9 launches two communications satellites
Posted: Mon, Mar 2 6:20 AM ET (1120 GMT)
A SpaceX Falcon 9 rocket successfully launched a pair of small communications satellites Sunday night. The Falcon 9 v1.1 rocket lifted off on schedule...