Posted: Tue, Dec 10 6:08 AM ET (1108 GMT)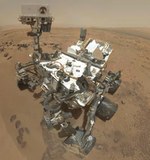 A basin studied by NASA's Curiosity Mars rover likely hosted a lake early in the planet's history that could have supported life, scientists announced Monday. The basin within Gale Crater, called Yellowknife Bay, features sedimentary rocks called mudstones that, on Earth, form in lakebeds, according to scientists who studied data collected by Curiosity there. Those rocks contain minerals that form in freshwater lakes and in conditions that would have supported microbial life. Scientists believe the lake was 50 kilometers long by 5 kilometers wide and lasted for tens of thousands of years, based on the thickness of sediments seen in the area. Scientists emphasized that while the lake featured conditions that were supportive of life, there was no evidence that any life formed there when the lake existed early in the planet's history.
Posted: Tue, Dec 10 5:46 AM ET (1046 GMT)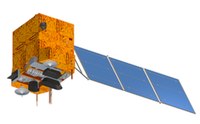 A Long March rocket failed to put a Sino-Brazilian remote sensing satellite into orbit on Monday after an apparent failure of the rocket's upper stage. The Long March 4B rocket lifted off from the Taiyuan Satellite Launch Center at 10:26 pm EST Sunday (0326 GMT, 11:26 am Beijing time Monday) carrying the China-Brazil Earth Resources Satellite 3 (CBERS-3) satellite. Although initial reports claimed the launch was a success, Chinese officials later announced the satellite failed to enter orbit because of an unspecified issue with the launch vehicle. Analysts speculate that a problem with the rocket's upper stage caused it to shut down prematurely, keeping the satellite from achieving orbital velocity. Brazilian officials said they immediately entered discussions with their Chinese counterparts on building a replacement satellite. The spacecraft, a joint venture of Brazil and China, was the fourth in a series of civil remote sensing satellites.
EADS space and defense unit to lay off 5,800
Posted: Tue, Dec 10 5:30 AM ET (1030 GMT)
European aerospace company EADS announced Monday that it would lay off 5,800 employees from its defense and space unit. EADS said from its division,...
Proton launches first Inmarsat Global Xpress satellite
Posted: Mon, Dec 9 6:56 AM ET (1156 GMT)
A Proton rocket placed the first in a new generation of mobile communications satellites into orbit on Sunday. The Proton M rocket lifted off at...
Chang'e-3 enters lunar orbit
Posted: Sat, Dec 7 9:02 AM ET (1402 GMT)
A Chinese spacecraft entered lunar orbit on Friday in preparation for a landing on the lunar surface in about a week. Chang'e-3 fired...