Posted: Tue, Dec 4 5:06 PM ET (2206 GMT)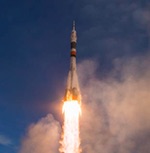 A Soyuz spacecraft arrived at the International Space Station Monday after a successful launch from Kazakhstan. The Soyuz rocket carrying the Soyuz MS-11 spacecraft lifted off from the Baikonur Cosmodrome at 6:31 am EST (1131 GMT), placing the spacecraft into orbit nine minutes later. Soyuz MS-11, carrying Russian cosmonaut Oleg Kononenko, American astronaut Anne McClain and Canadian astronaut David Saint-Jacques, docked with the ISS at about 12:33 pm EST (1733 GMT). The launch was the first crewed mission for the Soyuz since the Oct. 11 Soyuz MS-10 launch that suffered an abort two minutes after liftoff because of a booster malfunction. Prior to the launch, the crew of this mission said they were confident in both the rocket and the spacecraft and were looking forward to a busy time in the coming months on the ISS.
Posted: Tue, Dec 4 5:04 PM ET (2204 GMT)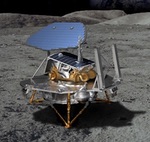 NASA announced Thursday the selection of nine companies eligible for future contracts to transport payloads to the moon. The companies, ranging from Lockheed Martin to small startups, were selected for NASA's Commercial Lunar Payload Services (CLPS) program, under which NASA will buy payload space on commercial landers these companies will develop for scientific instruments and other payloads. While the maximum value of all the contracts is $2.6 billion over 10 years, for now each company will receive only a small amount of funding to develop a payload users' guide, and will then be eligible to compete for task orders under CLPS to fly those payloads.
Rocket launches Russian military satellites
Posted: Tue, Dec 4 5:02 PM ET (2202 GMT)
A Russian Rockot rocket launched three military satellites early Friday. The Rockot lifted off from the Plesetsk Cosmodrome in northern Russia at 9:27 pm...