Posted: Tue, Oct 21 8:01 AM ET (1201 GMT)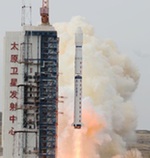 A Long March rocket placed a Chinese Earth imaging satellite into orbit on Monday. The Long March 4C lifted off from the Taiyuan Satellite Launch Center at 2:51 am EDT (0651 GMT, 2:51 pm Beijing time) Monday and placed the Yaogan-22 satellite into orbit. The satellite, according to official Chinese media, will be used for scientific experiments and civil applications, although many Western observers believe that it also, or instead, is used for military reconnaissance. China launched a similar satellite, Yaogan-21, last month.
Posted: Tue, Sep 30 7:46 AM ET (1146 GMT)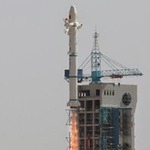 A Long March rocket placed what Chinese officials called an experimental satellite into orbit on Sunday. The Long March 2C rocket lifted off from the Jiuquan Satellite Launch Center at 1:13 am EDT (0513 GMT, 1:13 pm Beijing time) Sunday and placed the Shijian 11-07 satellite into a sun-synchronous orbit. Chinese media said Shijian 11-07 will conduct scientific experiments, although many Western observers believe the spacecraft has some kind of military mission, perhaps as part of a missile early warning system.